We offer accommodation in five uniquely decorated rooms of different sizes, as well as in five hotel rooms located about 400 meters from the Guesthouse.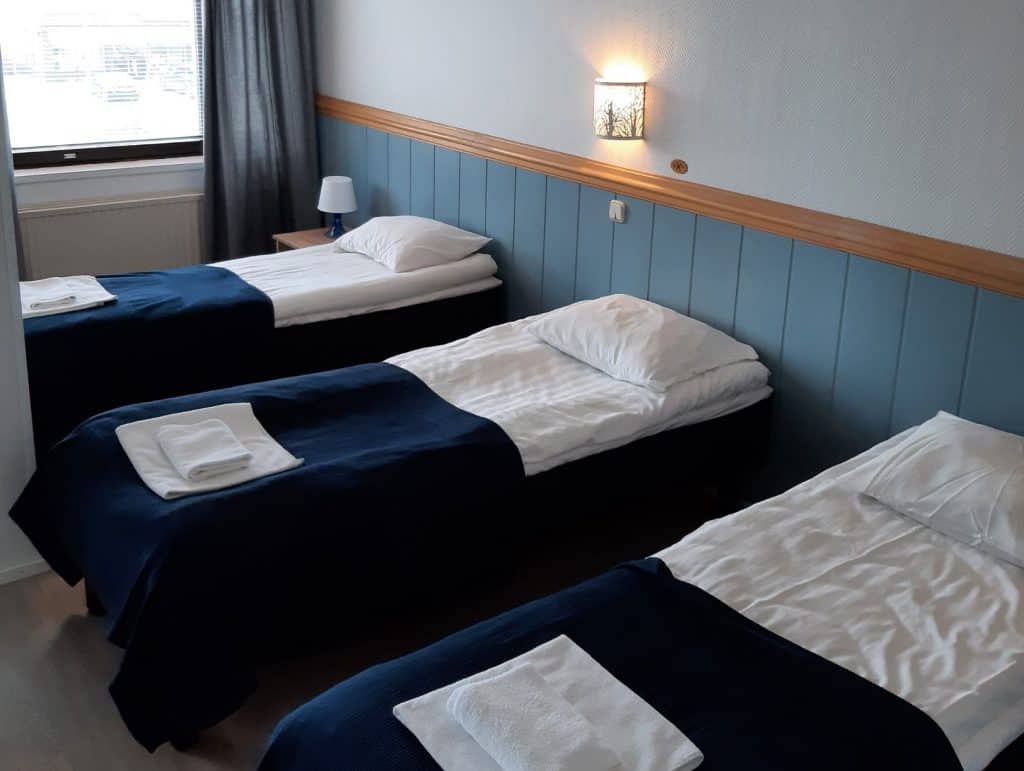 Rooms at the inn are located on two floors. One of the rooms downstairs also has wheelchair access. However, please indicate your needs when booking.

If you wish, you can order breakfast in advance. It is also possible to enjoy and heat your own food, as there is a fridge, coffee maker, kettle, microwave and toaster.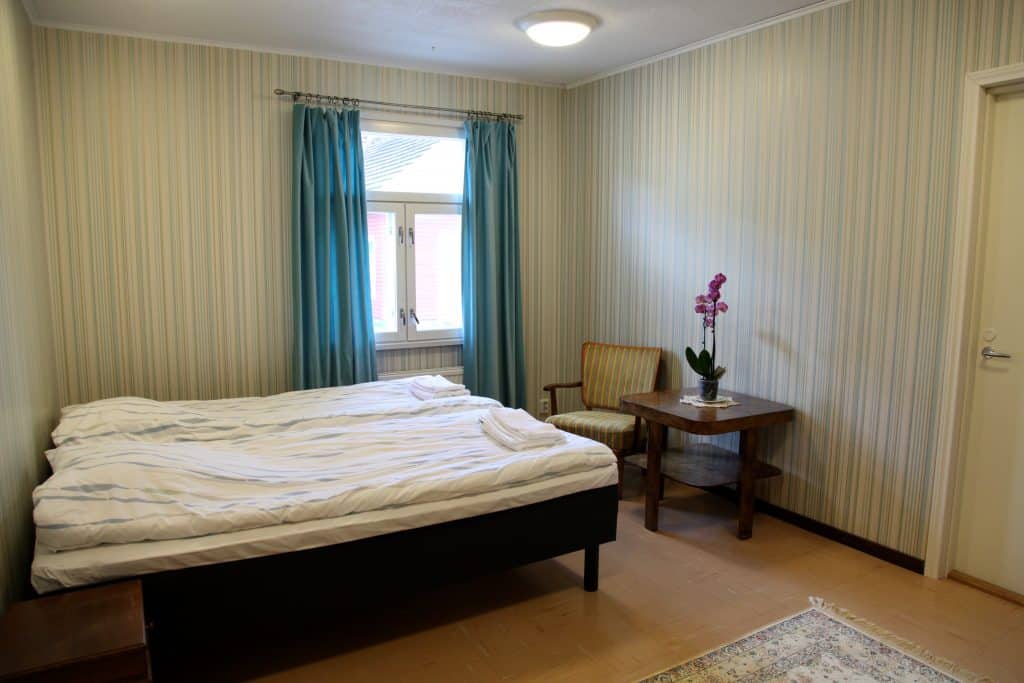 This elegant downstairs room is located next to the dining room, where you can grab a book from the bookshelf for an evening reading. In the dining room, you are free to enjoy yourself, for example, in front of the TV before going to bed. This room can be connected to an adjoining double room. This room is suitable for disabled guests. If you move in a wheelchair, we will ensure your unobstructed passage to the inn. However, please remember to indicate your needs when booking. There is also barrier-free access to the toilet and shower area with a rollator and wheelchair.
Poikolantie 2, 83900 Juuka
The hotel rooms are located on two floors and are unfortunately not suitable for the disabled.

It is possible to pre-order breakfast breads, yoghurt and fresh juice in the hotel rooms. Coffee or tea making facilities and food heating are possible, as the rooms have a fridge, coffee maker, kettle and a microwave.

For groups, we offer breakfast in the guest house's dining room. The order must be made in advance.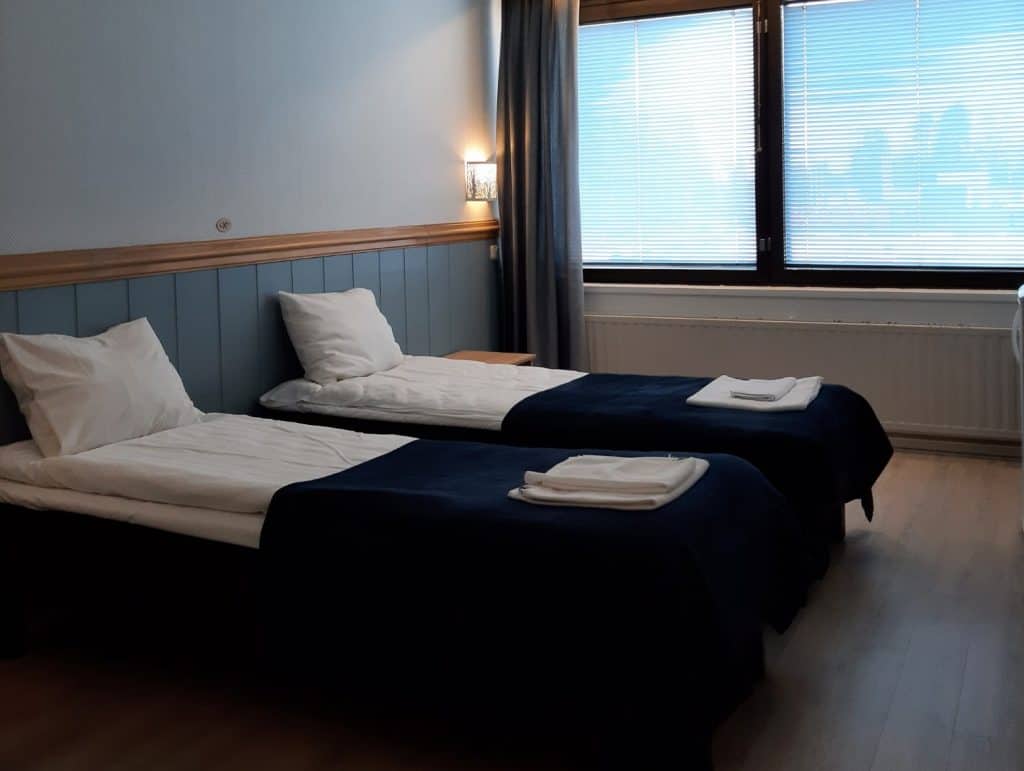 The name of this room, Paalasmaa, tells of one of the unique archipelagos in our country. Paalasmaa is the highest island in our country, rising 225 meters above sea level. Come and see, board the free ferry, take the passenger along the archipelago road and get up to the observation tower. – You must love it!